Why being "culturally clueless" is not a good thing
I recently read an article written by a woman who doesn't watch Game of Thrones and believes it's good to be "culturally clueless" (her words, not mine 💁🏻). I couldn't believe how stupid and self-centered her argument sounded.
I'm not saying you have to watch Game of Thrones, because the violence-filled medieval fantasy is definitely not for everyone. But if you do like those things, or are at least willing to give them a shot, I would wholeheartedly recommend you watch it.
That's not to say the popular HBO show doesn't have its fair share of issues — particularly surrounding its frequent use and portrayal of sexual violence against women. Despite these flaws, Game of Thrones is still an important cultural phenomenon, of which Julie Wittes Schlack (the author behind the original piece) refuses to engage in.
In her piece, after a cringe-worthy anecdote about her teenage daughter's interest in hip-hop music that just screams middle-aged white mom, Wittes Schlack goes on to comment on the many popular shows she has never watched, including Lost, Breaking Bad, Stranger Things, and of course, Game of Thrones.
It's not a big deal for someone to have not seen all of these shows; I personally have only seen 2 of the 4 she mentioned. Pop culture consumption often comes down to time and access, which many people have a limited amount of.
Watching every new or popular show just isn't realistic. However, it's important to make an effort to engage in popular culture occasionally because it's a crucial part of how people connect.
Wittes Schlack — who compares watching popular TV to compulsory chores like going to work, or cleaning the house — comes across as bitter and selfish when she pats herself on the back for not having watched these shows.
While she goes on to recount her and her husband bonding over Game of Thrones during a 60-mile car ride (which seems weird given her previous aversion to the franchise), she seems to be missing a fundamental part of why people engage with popular culture.
Pop culture does not exist in a vacuum. It's about experiencing something at the same time as someone else, reacting together, trading predictions and theories and connecting over a common experience. It's about community and it's why many shows are as popular as they are.
When season 7 of Game of Thrones premiered on HBO on July 16, it was watched by over 10 million viewers. 6 million more people tuned in the next day to DVR recordings or to stream the premiere, making it one of the most-watched premieres ever and breaking records for HBO.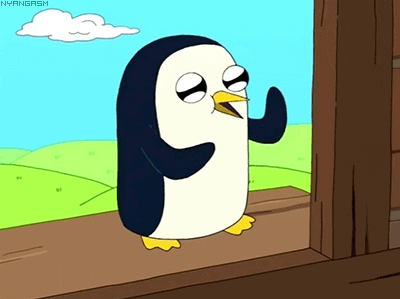 For those that were able to watch it, you now have something in common with over 16 million people in the world. Even people from different countries and completely different lives have something they can connect with and talk about and that's all thanks to pop culture.
Wittes Schlack almost gets it when she mentions storytelling as a way to connect with people, but she is unnecessarily smug in her assertions. She touts herself as almost being more enlightened than those who choose to watch Game of Thrones, as if the act of watching the show is somehow a useless social norm, which I would argue, it is not.
There is a lot of value and use you can get out of watching a popular show like Game of Thrones, value that goes far beyond the actual contents of the show. Julie Wittes Schlack is limiting her ability and willingness to connect with new people, all because she doesn't enjoy one particular popular show.
She can go on believing that being culturally clueless is somehow a good thing, but I'm not going to pretend it is.